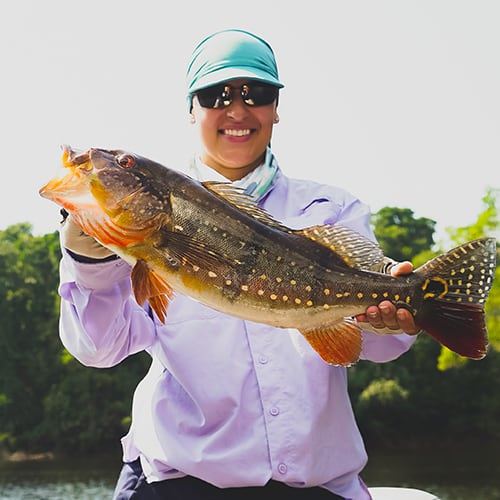 "This was the most Incredible trip ever! The crew was fantastic and every need and desire was fulfilled! Five Stars for sure, they went above and beyond for all expectations, And the fishing was a Dream come true!"
Kyla Schuehle Burell (Dec. 2016)
---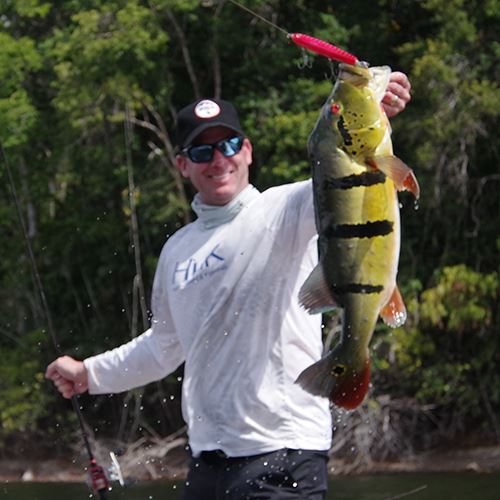 "Just got back from a peacock bass fishing trip on the Rio Negro River in the Amazon w/ Capt Peacock and what a trip it was. The peacock bass fishing there is legendary."
Kevin VanDam # 1 Angler in the World (Feb. 2016)
---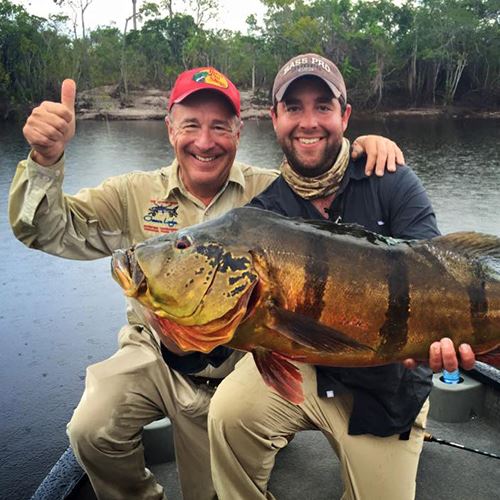 "Dear Leonardo - Capt Peacock. Just want to say thank you again, for another great time in life!"
Johnny Morris - Founder of Bass Pro Shops (January 2015)
We had the trip of a lifetime on the Amazon River this week! Made some great memories fishing with my dad and pioneering the sport of bowfishing with some great friends"
John Paul Morris (January 2015)
---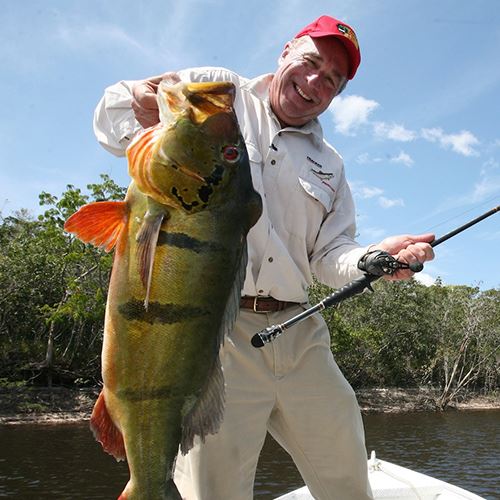 "Leonardo, Thank you for making possible such a Great Time in life for me and my group... your team sure did show us a very happy time. Happy Fishing until we return!"
Johnny Morris - Founder of Bass Pro Shops (January 2015)
---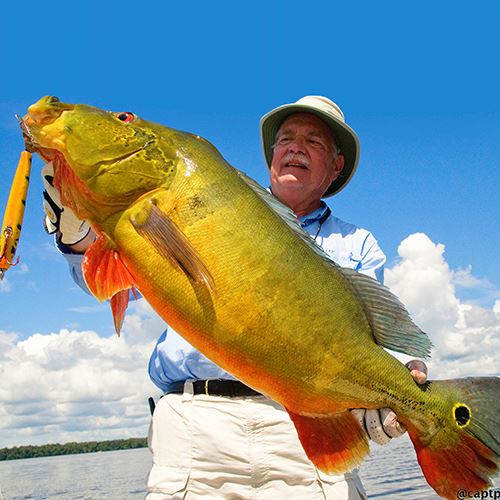 "I've been fishing with Leonardo Leao and the Captain Peacock operation for many years and have always considered them to be the ultimate Peacock Bass outfitter in the Amazon. Their luxury yachts, first class fishing boats, experienced guides, quality fishing equipment and exceptional service staff are without peer in the rain forest. For over 25 years, I have focused my angling efforts on giant Peacock Bass, those over 20 pounds, and have never been disappointed when traveling with this Class operation!"
Larry Larsen - author of four books on the Peacock Bass (2014)
---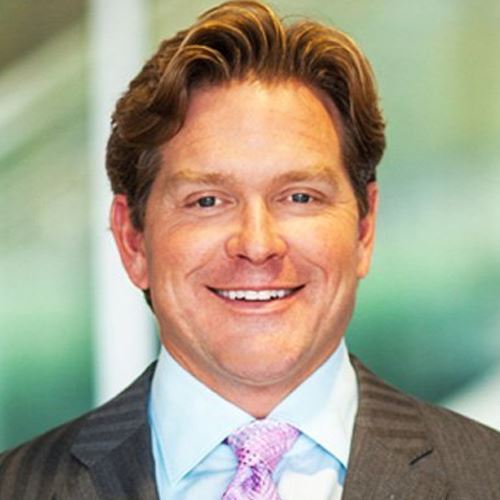 ""Leonardo, we had a memory of a lifetime fishing with your crew. You are running a first class operation while managing everything you can control to the highest level. "
Bryan K. Harlan - CEO/Founding Partner, Ark-La-Tex Financial Services, LLC (2014).
---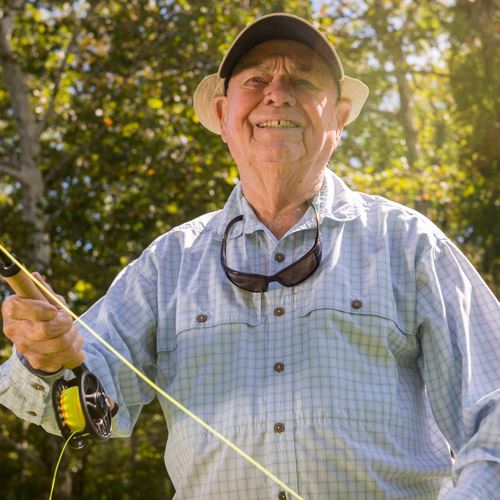 "The trip was a resounding success. I've stayed in many primate places and even three prior trips beginning in 1990s to the Amazon. None approached the quality of this trip.. Accommodations were terrific...I also thought it and the group I was with in Costa Rica in the early 1970s are the best of any."
Lefty Kreh - Writer, IGFA Hall of Fame (October 2012)
---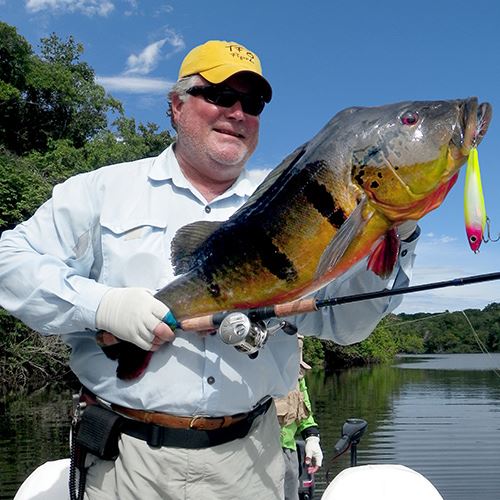 "Our group of Rio Negro first timers arrived to fly fish with Captain Peacock with great anticipation... every day proved to be an adventure in what is surely the most amazing environment left on earth."
Rick Pope - President TFO Holdings, Inc. (October 2012)
---
"We didn't have a good time, we had a GREAT time. The yacht was beautiful. Leonardo was the perfect host, the food was 4-star incredible, the best we have ever had in over 20 trips to Brazil, and the staff and guides were outstanding."
Brenda Tassio - Monster Peacock Bass Lures(October 2012)
"My brother and I whacked the peacocks with a 20, 19, 18 (2), 16 (2), 15 and many fish in the 8 - 12 lb. range. We couldn't keep track of the fish less than 10 lbs. The service, food, and accommodations are all first class."
Patrick Gee (September 2012)
"I just wanted to let you know what an incredible trip I had with Captain Peacock. From the fishing and guides, hospitality, dining, and service, the entire trip was simply amazing. Every time I speak with one of the Wyoming or Texas guys who were on the trip, they all indicate they are still 'coming down' from their Peacock Bass fishing trip high and we got back from Brazil over 2 weeks ago. Without a doubt, it was the best fishing trip I have ever been on and your first class treatment of us made it so. THANKS!"
John Mortenson (September 2012)
"First off, WHAT A GREAT TRIP!!! I must say I've been fortunate to travel to some really beautiful areas and learn tons but this trip was at the very top with excitement, fun, education, meeting wonderful people, and the overall experience I took away. The guides you have are top notch and have an unbelievable ability to navigate those waters. I would recommend any of them to any angler we have booking for a 5-star experience."
Joe Patterson - VP of Sales, Trek International Safaris (December 2012)
"The trip was a great experience. The accommodations were awesome, great staff, and super food. Even thought we had some very wet conditions, the guides stayed on top of things allowing for some big fish to be caught every day. I will have to give it to the guides, the rain never slowed them down. They love to put you on fish and it showed time and time again. Definitely a trip of a lifetime! Thanks again to Leonardo, Jim, and Sheldon for a memorable trip."
Jay Koller (February 2013)
"Our group of Rio Negro first timers arrived to fly fish with Captain Peacock - with great anticipation and a mixture of fly fishing skills. While my very first Peacock Bass was a 17 lb. beauty, every day proved to be an adventure in what is surely the most amazing environment of the earth. Through the entire trip - from the fish to the guides and great service - no possible comfort was left unattended. Did I mention the fishing was spectacular - even for the less skilled anglers? ... the operation and fishing just can't get any better." Rick Pope - Founder of Temple Fork Outfittingers (October 2012)
"...my group had another wonderful trip...Our three ladies outfished us with 24 lb., 21 lb. and 18 lb. Peacocks. Great food, great fishing, wonderful crew. We'll be back again."
Toke Aw - President of Capricorn Realty Inc. (December 12, 2010)
"Thanks for a great week. Truly a trip of a lifetime. Crew was great - we will be talking about this trip for a long time. See you next year! "
Tom Jenkins - President, Western Division at Harrah's Entertainment, Inc (November, 2009)
"Thank you for a wonderful week in the Amazon. Your service & quality is first class! In any sport you have no control over wather or water, but knowing hot to adjust is the key and you did it well! I hope my return will be very soon!!!"
Joe Rossi VP Global Business Development for Emerson Process Management and TV Producer of Joe's Wildside Adventures (2009)
" I really had a good time and wanted to thank you and the crew for making the trip a memorable one. The facilities, food and service were beyond my expectations….your operation can only be successful if you have great employees, and you do! "
Allen L. Kitts - Amazon Anglers Anonymous (Feb 01, 2008)
" I've been extremely fortunate to travel a lot! This trip absolutely stands out. Under your supervision, the crew and guides just go all out to make every single day special – the 18 Lbs caught by the dumb blonde one on the first day, piranha BBQ's on the beach with chardonnay, soccer on sandbar, the Cayman experience – the service provided at the boat, chef, crew, caipirinhas, incredible food, crisp clothes… I will return with my kids."
Kate Park (Angler Dec 15, 2007)
"We all expected a great Amazon adventure. You, the crew, and guides were fantastic. The highlight of this trip was the village and the friends we made there. "6" peacocks over 20 lbs was a plus. Thank you… see you again."
Ted J. Ryan - President RYAN ENTERPRISES LLC (Nov 15, 2007)
"Leonardo - Absolutely incredible trip! Every day was an adventure. Never thought I would join the "20+ club". You, the guides, & the crew were great. I enjoyed visiting the village & promise will practice my soccer for re-match. Thanks again so much"
John Jondle - Projects Manager - Upstream Global Projects Organization at BP (November, 2007)