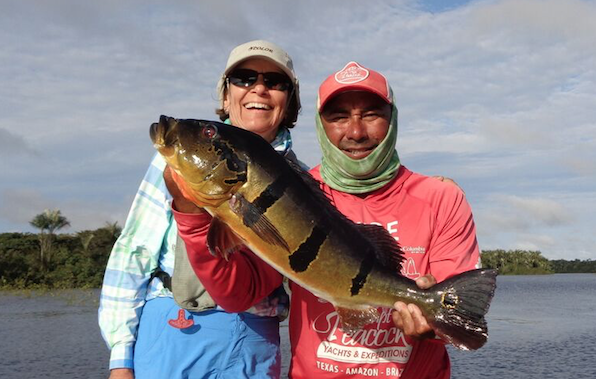 Amazonas is a beautiful lady.
But sometimes she can be cruel, such was the case last two weeks.
This because, once again, the water levels of the Rio Negro didn't cooperate with us fish wise.
Oh, it's still a gorgeous river and one our guests had a fantastic time exploring via our fleet of 14 Bass Tracker boats and from the deck of our luxury yacht but as for the fishing, again, not great at all.
See, fish in the Amazon feed according to what the water level is doing.  When the water goes up, the fish swim into the jungle to protect themselves against their natural predators and gorge.
When the water goes down, they quit hunting for prey.
And they quit going after lures.
When the water drops, the fish become aggressive, eating almost anything they can get in their mouth.
And for the second week in a row, the water went up.
All told, our 23 guests landed 202 Peacock Bass plus a host of catfish, piranha, dogfish, and barracuda.
That is not the kind of fishing we like!
Not at all.
But we do the best we can under such conditions.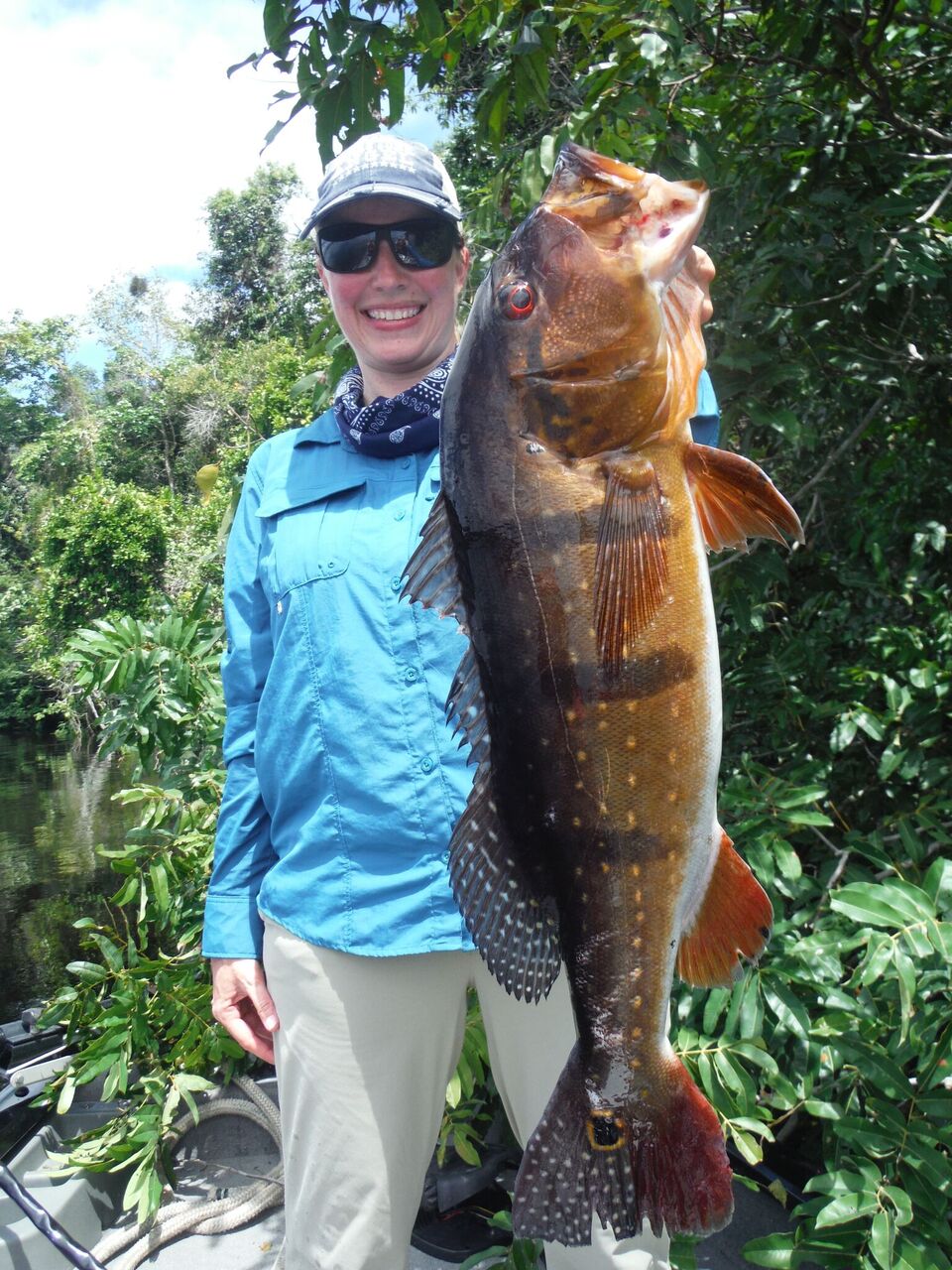 In addition, this group of husbands and wives, friends, and young couples witnessed birds and monkeys, watched pod after pod of pink dolphins, lounged in hammocks, drank like fishes and ate like kings.  They also enjoyed a traditional barbeque lunch in the Brazilian rainforest, a chef prepared dinner under the stars on an unexplored beach, sang, swapped stories, and bragged about how hard they were fishing.
Yes, they were a great bunch of great guests and, in typical fashion, half of them booked a return trip for next season already.
I know this because I know Amazônia.
I'm Capt Peacock