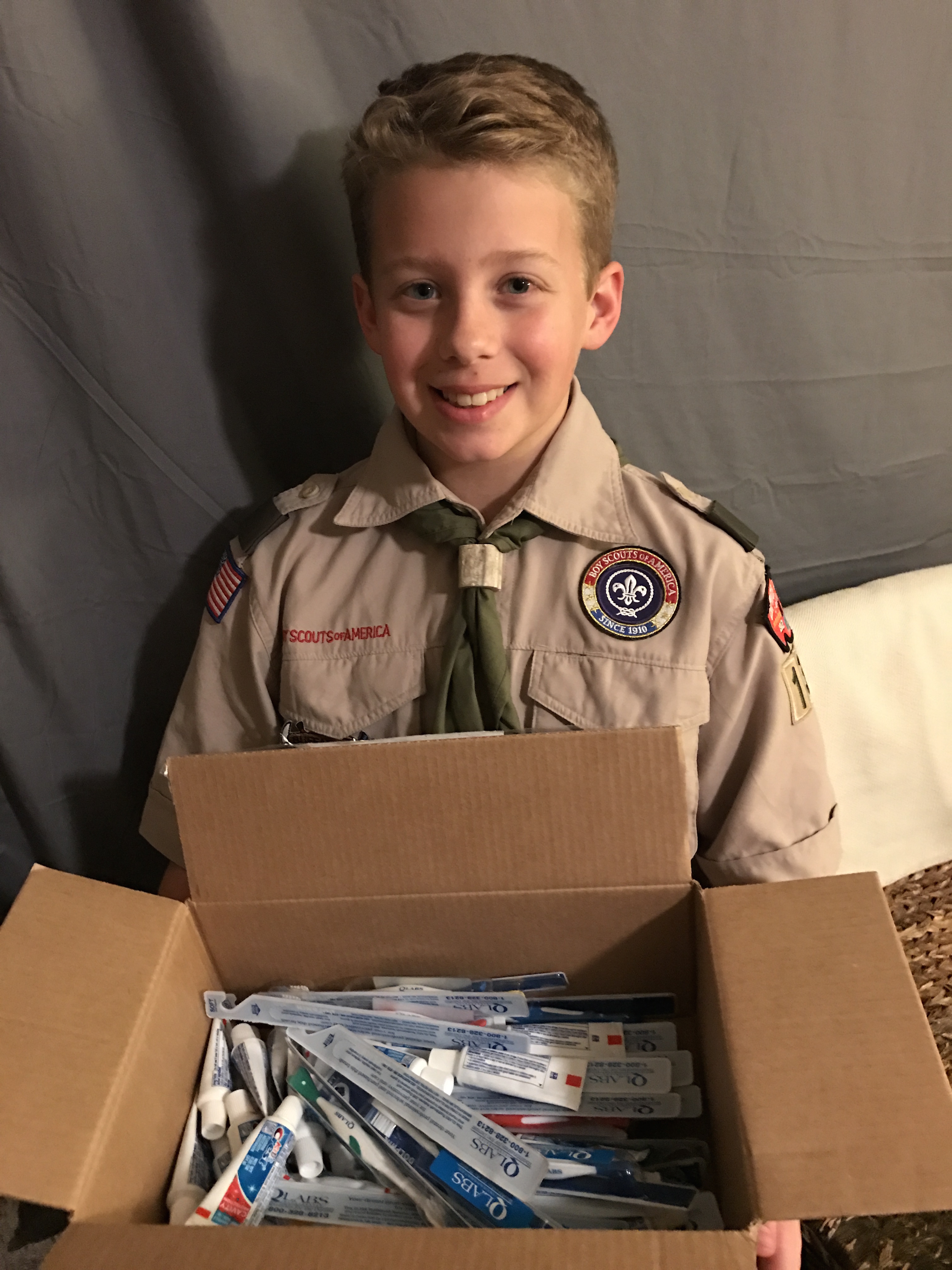 While reading up on his upcoming trip to Brazil's Amazon with Capt Peacock Yachts & Expeditions, 12-year-old Barrett Young came across the idea for a Boy Scout service project. Barrett, a member of Troop 137 in Fredericksburg, Texas, explains, "My dad and I were looking at everything we could do on our trip and I saw that we would probably be visiting some villages. Then I saw that a lot of the kids, kids my age, don't have access to dental care."
Thus, an idea it was born.
Barrett began writing local dentists and asked for the donation of between five to 10 toothbrushes and tubes of toothpaste each. So far the result has been overwhelming. "Dr. Ericka McBrine gave me three big boxes of toothbrushes and toothpaste and Dr. Zac Hoerster has given me a lot of toothpaste. I'm still waiting to hear from the other dentists but am pretty sure they'll help out as well."
Capt Peacock President Leonardo Leao is impressed with Barrett's idea and efforts and looks forward to meeting the young man in Brazil. "What a great, thoughtful idea," Leo complemented. "I can't wait to meet him and taking him to the village personally to watch him hand out his ever-growing collection of supplies."
Capt Peacock is no stranger to the plight of those that live on the river the company fishes. Mr. Leao and Capt Peacock proudly partner with MARIA (Medical Assistance in the RIvers of the Amazon) to provide free dental and medical care to the indigenous people along the Rio Negro River.
Leao continues, "Barrett's Boy Scout project will help MARIA to help those that need assistance the most. And for that I, and the entire Capt Peacock family, are all very grateful."