Another great week!
This past week saw lots of friends made, lots of fun had, and lots of fish caught.
Just the way I like it!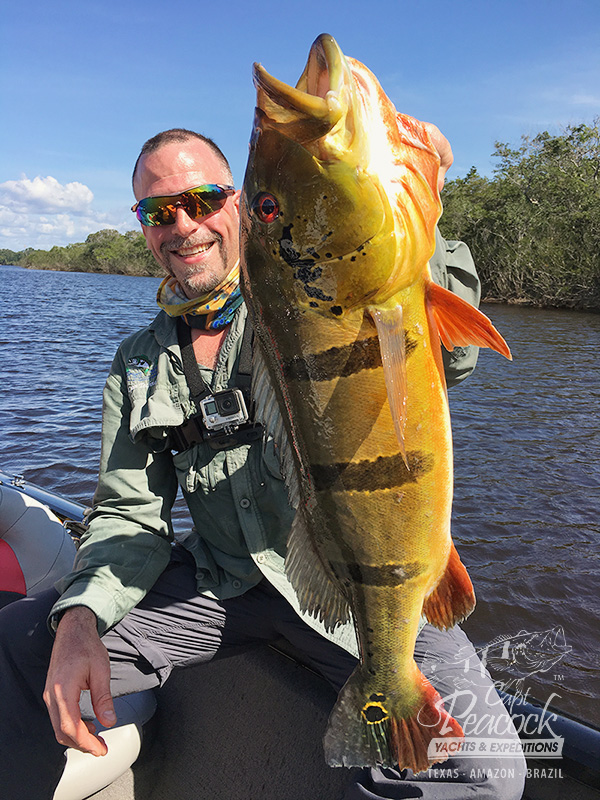 We had 12 guests on board and they ran the gamut from serious, hardcore anglers to first time adventure seekers and all had a ball.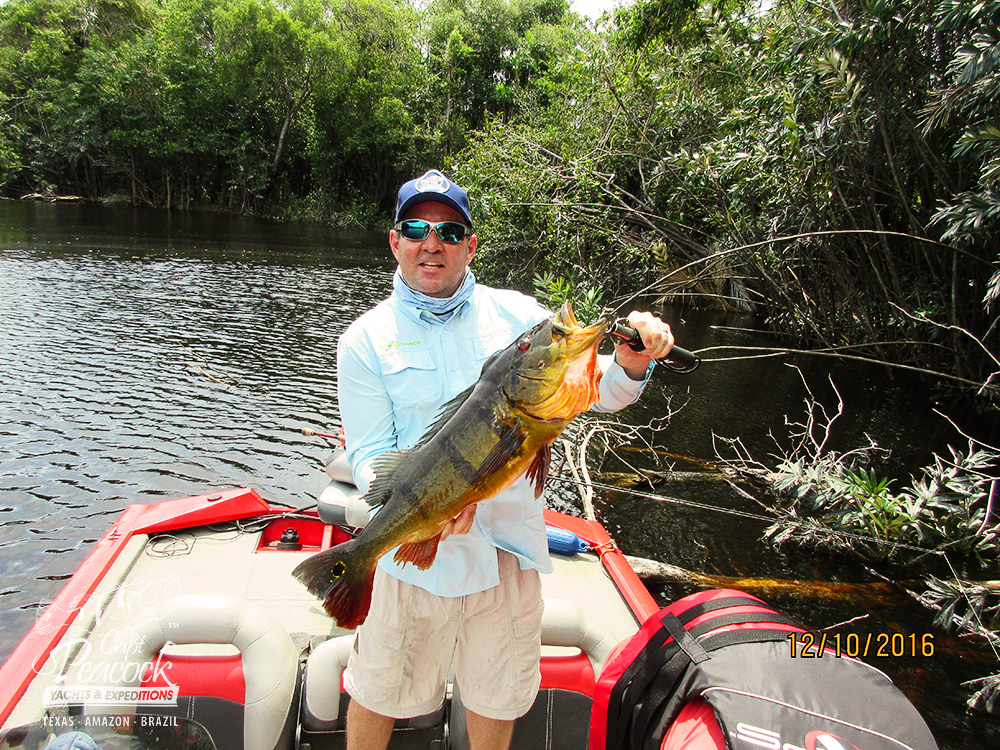 This group partied, had a fantastic shore lunch, enjoyed a gourmet dinner on a virgin beach under the stars, visited a native village, enjoyed a plethora of wines, drank many cocktails, saw incredible wildlife, and, of course, landed many, many fish.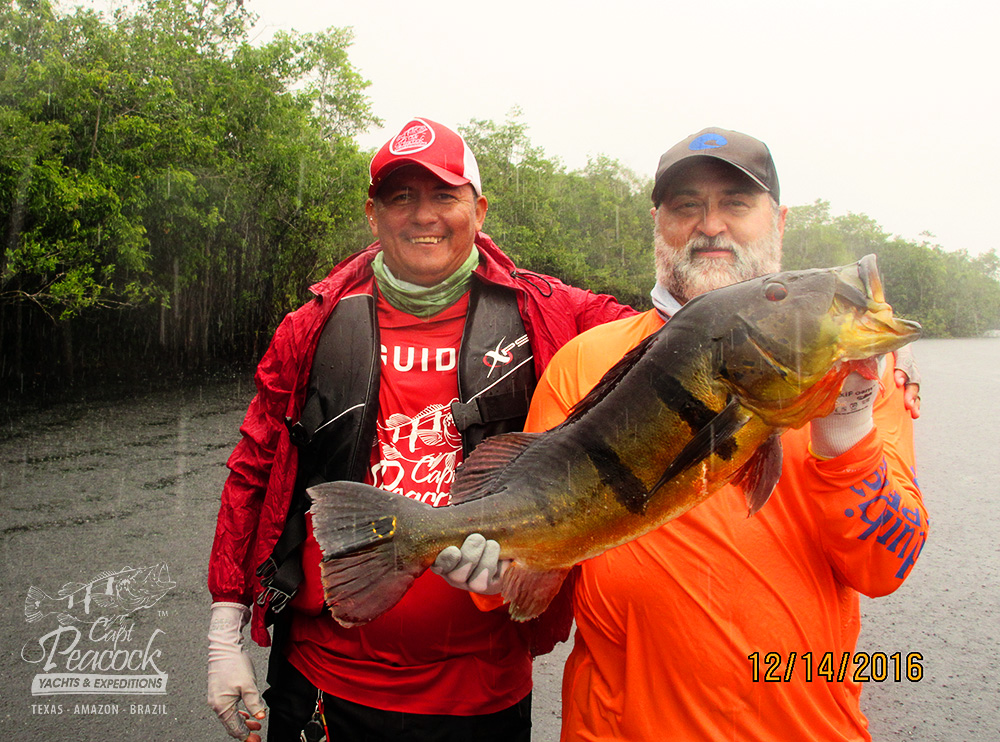 They landed an astounding 1,368 Peacock Bass along with a host of catfish, piranha, barracuda, dogfish, and other Amazonian species. Of these 1,354 weighed just under 10 pounds, three weighed 10 pounds, two weighed 11 pounds, four tipped the scales at 12 pounds, two weighed 13 pounds, two weighed 14 pounds, and one monstrosity weighed an astounding 17 pounds.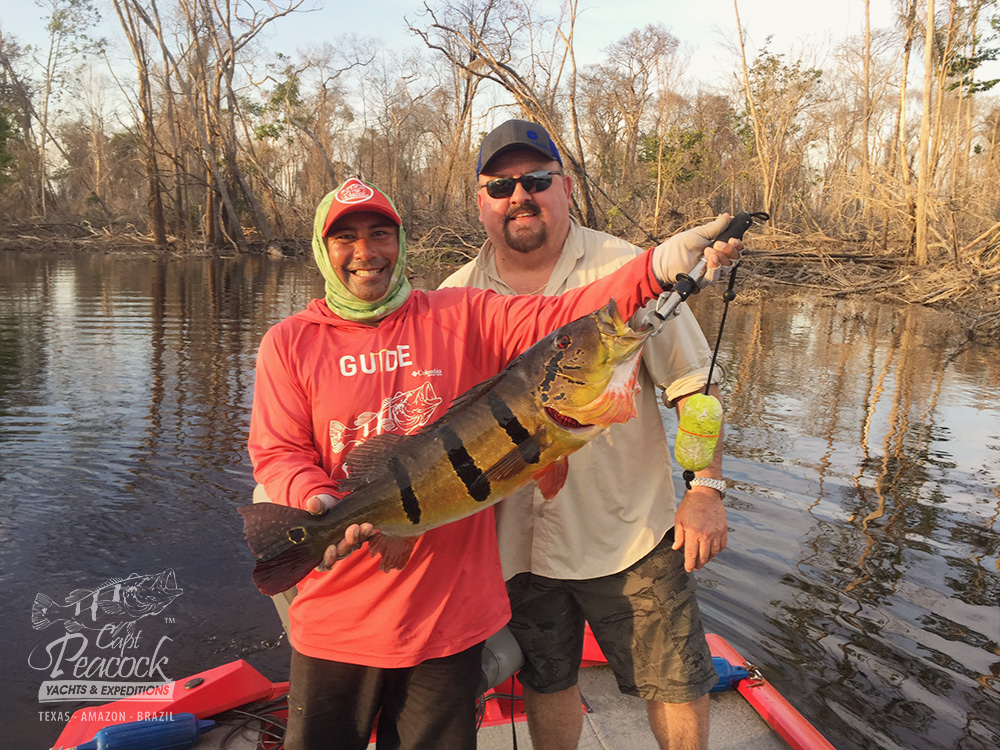 And what's better than our guests landing all these fish is the fact that they all said they had a fantastic time. Such a great time in fact that half booked a return trip for next year.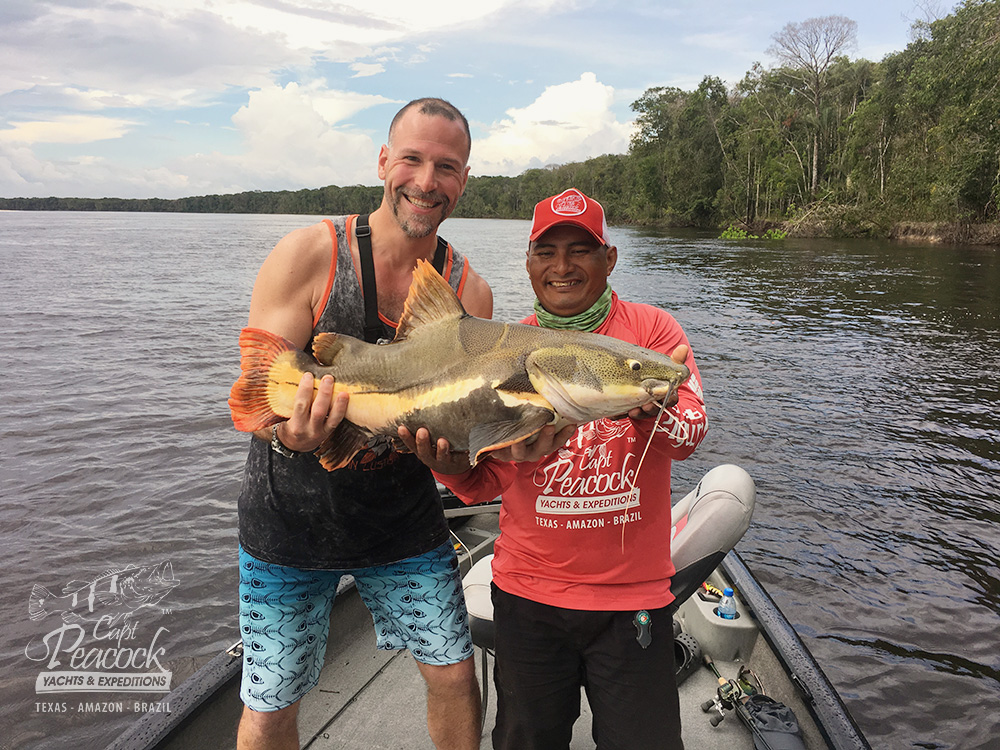 I look forward to seeing them soon and hope you can join them.
You'll have the Trip of a Lifetime.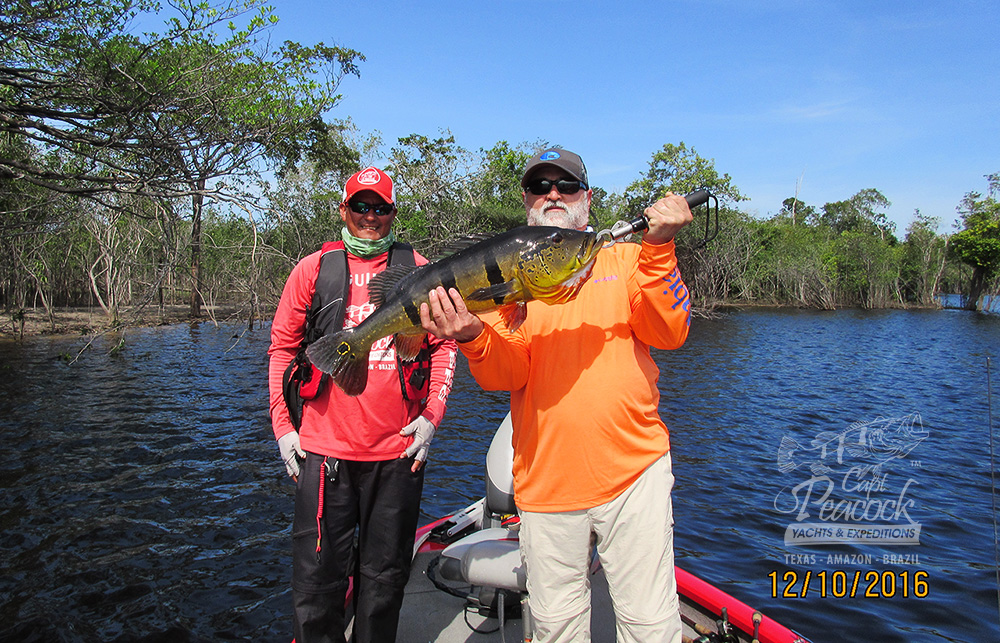 I know this because I know Amazônia.
I'm Capt Peacock.
A vida é melhor vivida na Amazônia.