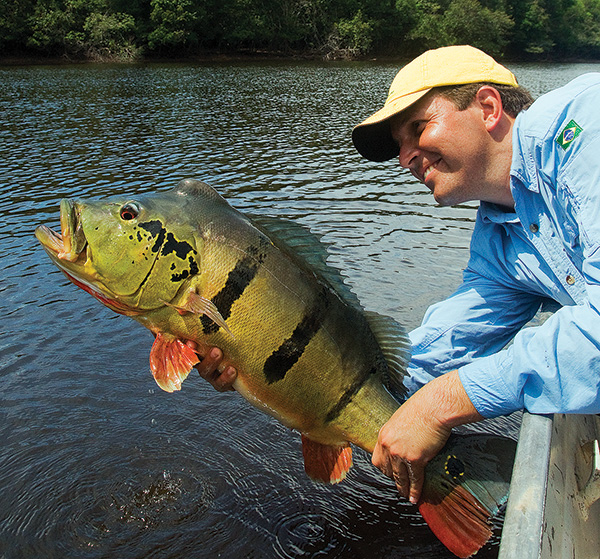 Fellow guests and friends, the first part of the season, which ended late December 2016, was fantastic and typical with many fish caught and several adventures taken… see the following new 2017 video: http://www.captpeacock.com/video/
We found that things had changed drastically, however, after our first trip of the second half of the season: January 5, 2017. And since then, the fishing proved tougher, and few fish caught (less than a third of what we expected).
In fact, exceptionally unseasonal rains are the case all over Brazil right now with many parts of the country flooding. It was a total unexpected mess in the entire country, consequently affecting the quality of the fishing grounds in Amazon as well.
What we did, however, was to suggest to all of our guests to reschedule their trips. Let me state again, though, that this was a recommendation. We were informing them of the realities of Brazil's Amazon that we cannot control nor predict at that time, which never happened that way before: the water level was very high, the fishing was very poor, and unseasonal rains occurred on a daily basis.
We gladly offered our guests other available weeks for a better fishing experience and, of course, at no extra cost. That is how much we appreciate our guests' business!
Capt. Peacock is proud to have not just best fishing concept experience, but mainly, principals and ethical values!