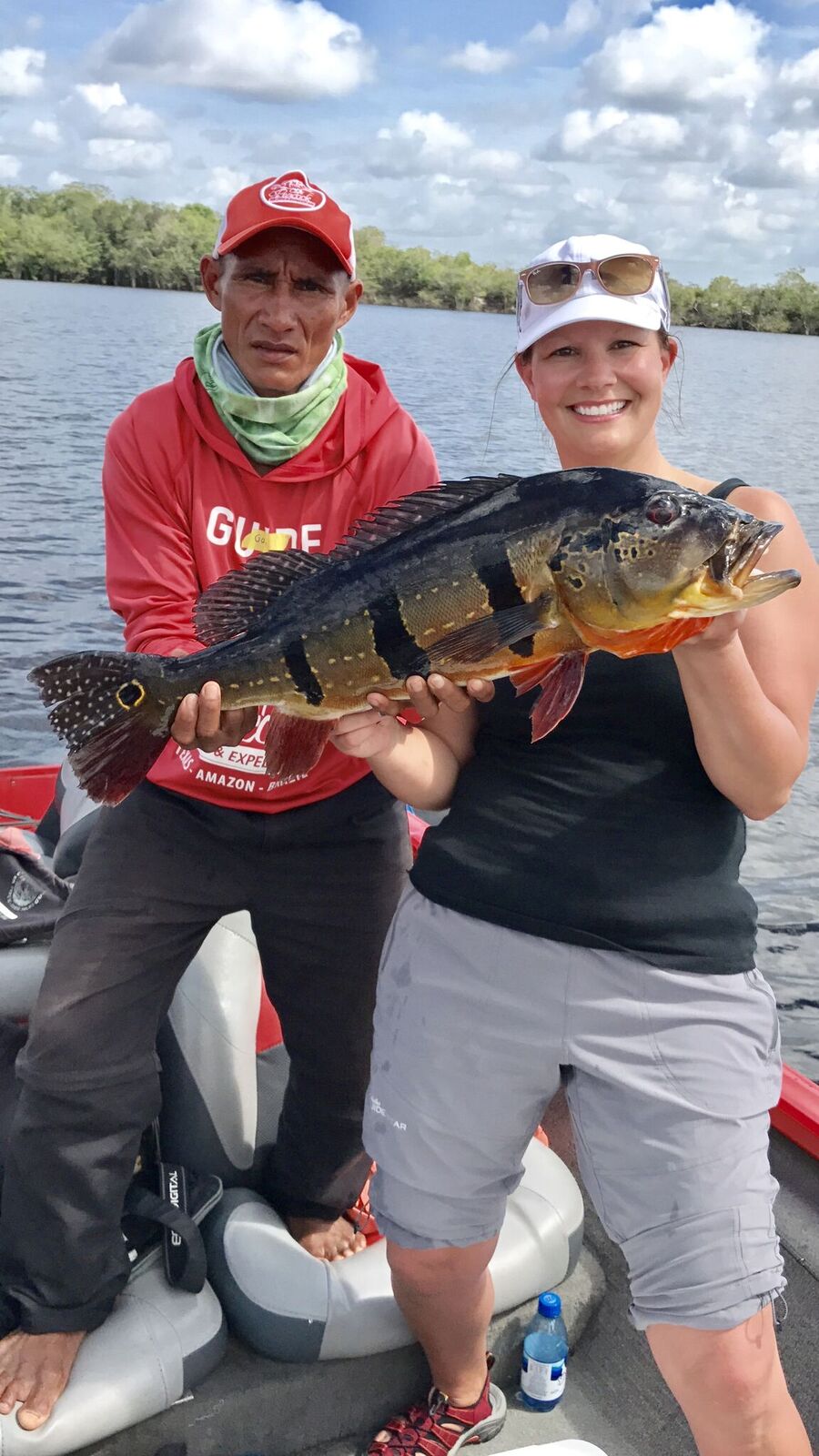 By Capt Peacock
Many men go fishing all of their lives without knowing that it is not fish they are after. —Henry David Thoreau
I've always loved this quote by Thoreau and I'm happy that many of my guests this week agree with it.
This because the fishing this week was pretty bad.
Not because of my guides or the anglers we had on board mind you, but because of the water level.
See, fish in the Amazon base their feeding habits on what the water level is doing.  When the water goes up, the fish think the jungle is about to flood and they're on their way to gorging and thus quit putting forth an effort to hunt for prey.  When the water drops, the fish eat anything they can get in their mouth.
This week the water went up.
So despite everyones' – and I do mean everyones' – best efforts, very few Peacock Bass were landed.
But then like Thoreau said, fishing's not just about fishing.
No, it's about seeing new places, meeting new friends, encountering a new culture, and cruising one of the last truly unspoiled places on Earth.
And that's what my 21 guests did.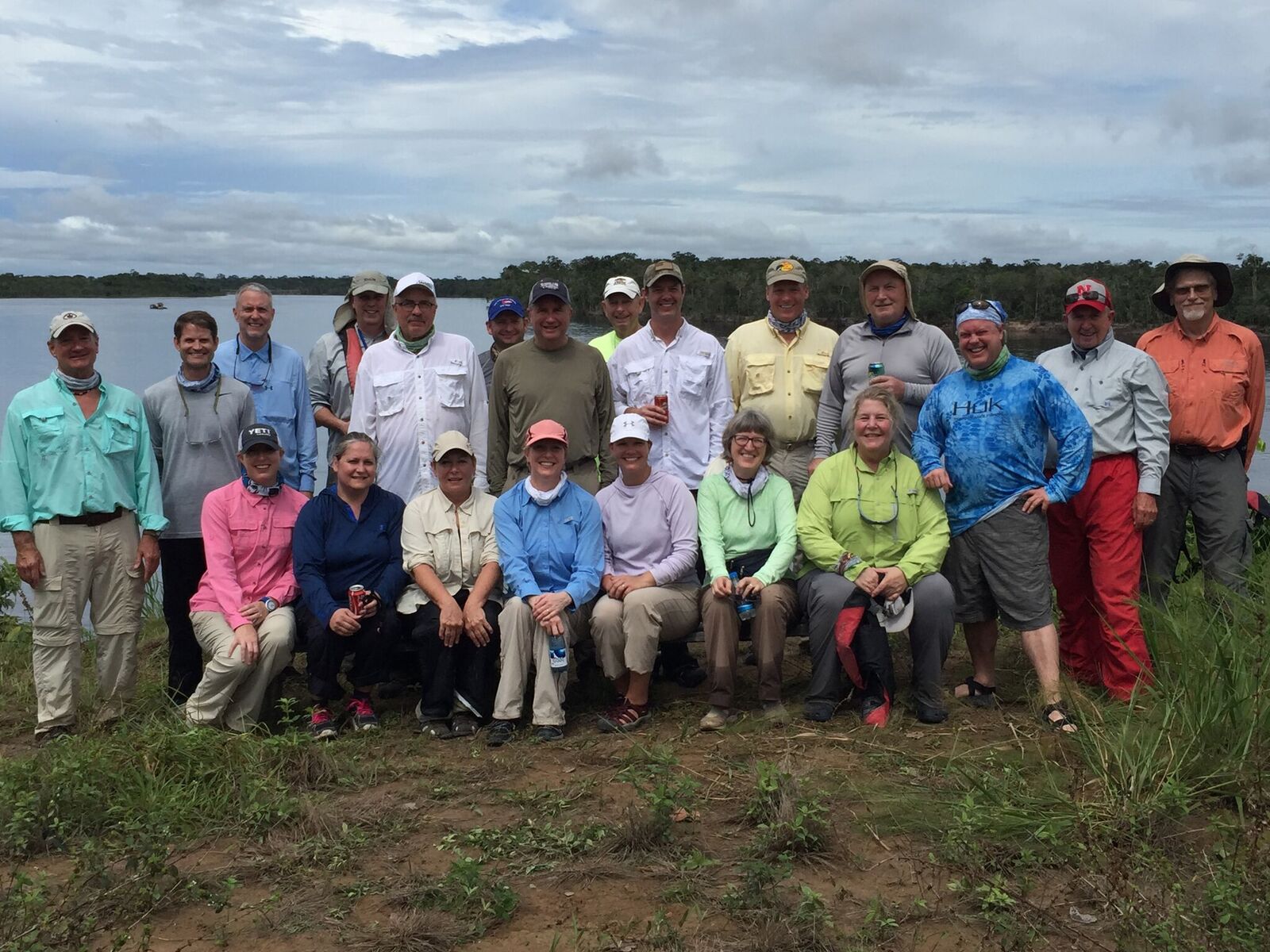 This group of husbands and wives, friends, buddies, and fathers and sons fished hard, enjoyed a traditional barbeque lunch under the canopy of the rainforest, a chef prepared dinner under the stars on a virgin beach, drank like fishes, sang, swapped stories, bragged about how hard they were fishing, and took a ton of donations to a native village.
In addition they took note of all the birds and monkeys they saw, were amazed at the antics of pod after pod of pink dolphins, lounged in hammocks, and danced on the deck.
And I must say that despite the low number of Peacocks caught, not one of these fantastic guests complained about the fishing conditions.  Instead, they showered my guides for their efforts, praised my chef for his meals, cocktails, and hors d'oeuvres, and bragged endlessly about the service my staff showed them.
Yes, they were a great bunch of guests and, in typical fashion, half of them booked a return trip for next season.
But then I knew they'd do so, even with the poor fishing.
I know this because I know Amazônia.
I'm Capt Peacock.