We've been having too much fun!
So much in providing folks with the Trip of a Lifetime that I've completely neglected writing up our fishing reports.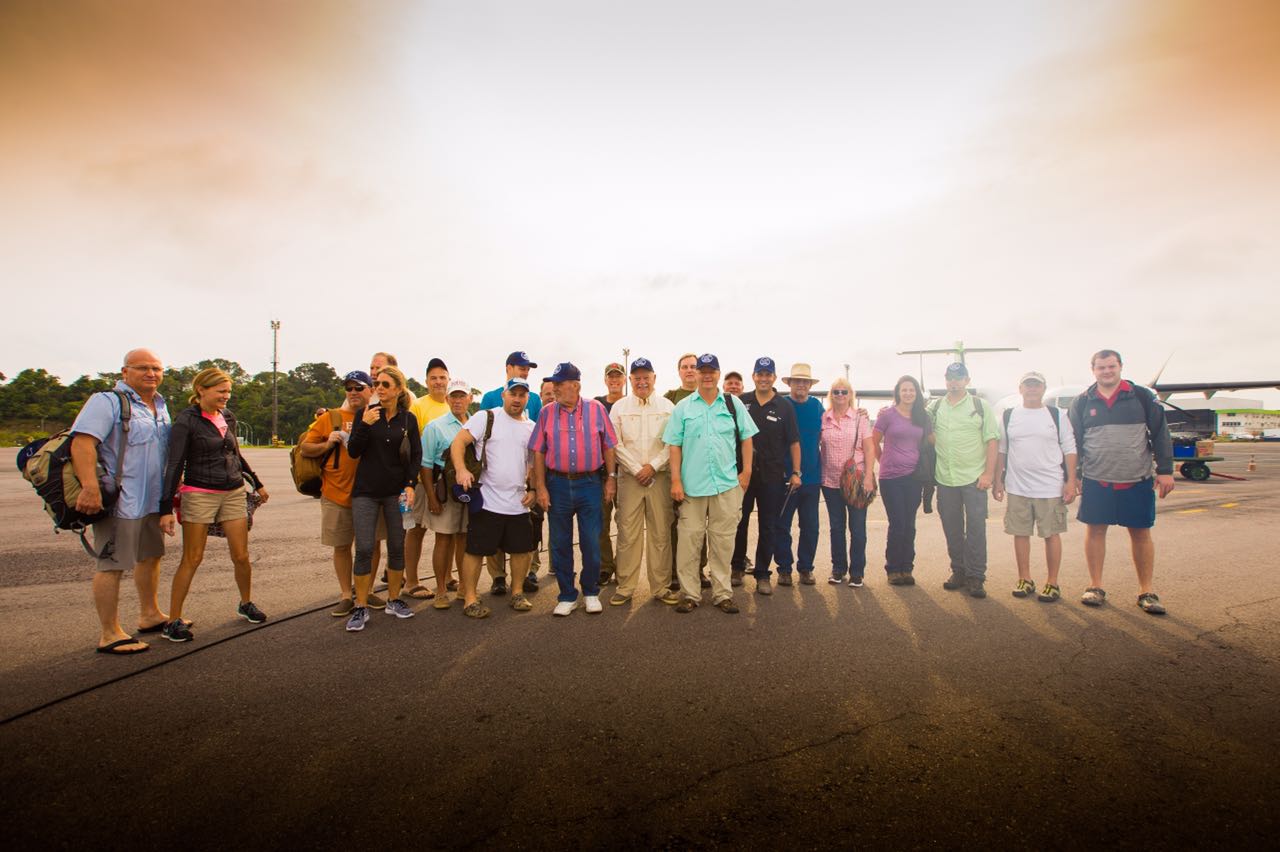 Fishing Brazil's Amazon November 26 to December 2, 2016 was absolutely fantastic. Our 22 guests consisted of mothers and daughters, father and sons, husbands and wives, friends, and honeymooners and all had a great time.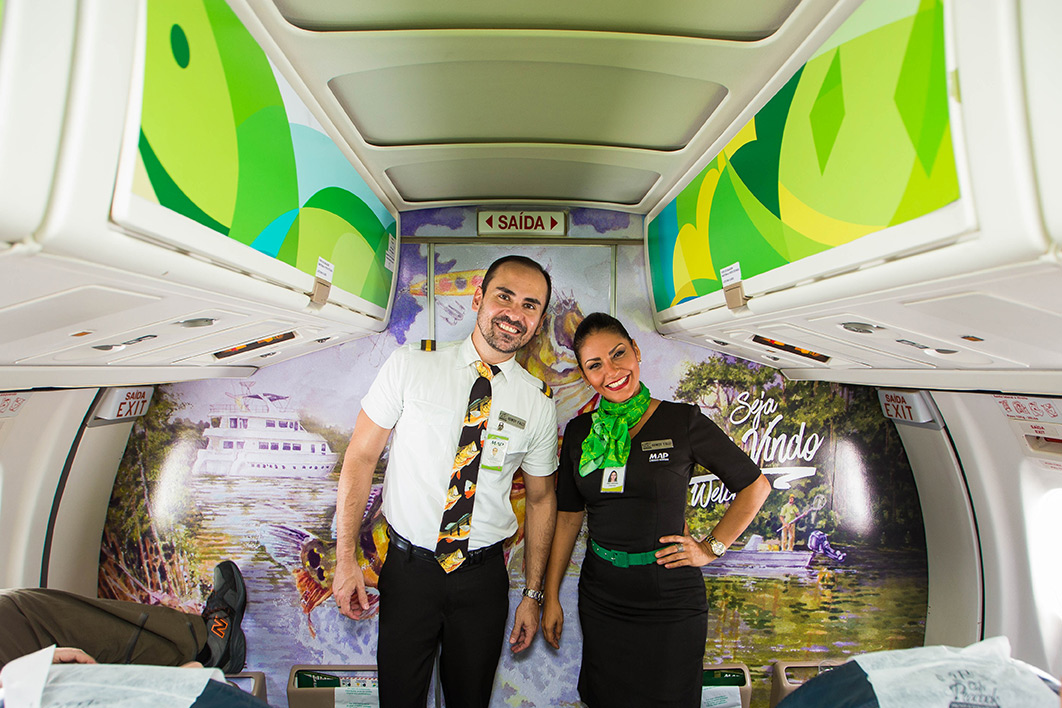 We flew upriver in our private plane in which all enjoyed a tour of the cockpit, and then once onboard our yacht, the Rio Negro Queen, fished, cruised Amazônia, partied, had a superb shore lunch, and enjoyed a gourmet farewell dinner on a virgin beach under the stars prepared by One Star Michelin Chef Roland Villard. We visited a native village, enjoyed a plethora of wines, drank many cocktails, saw incredible wildlife, and learned some great fishing tips from our guides for fishing Peacock Bass.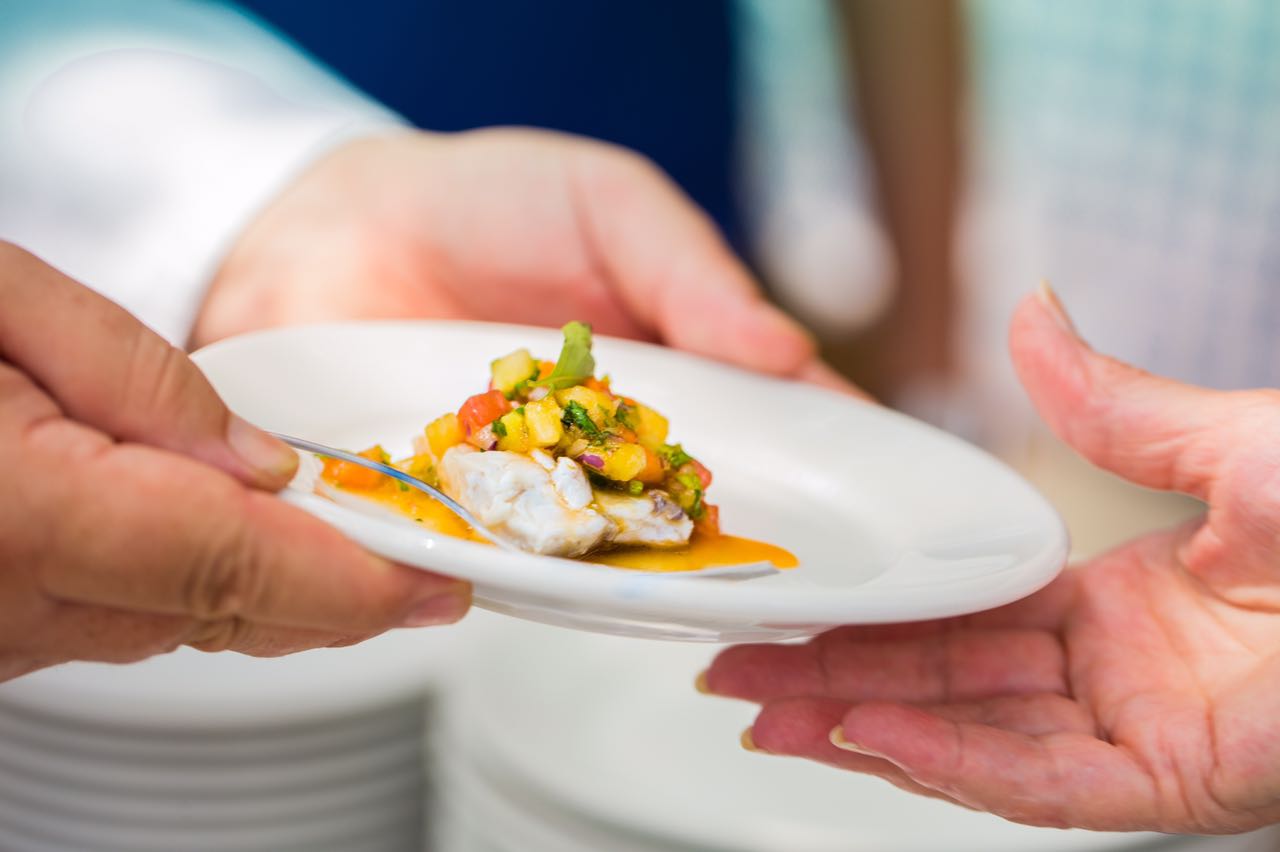 During our shore lunch under a tall jungle canopy just off the beach, Michelin Chef prepared a tartar with fresh lime, peppers, and other local ingredients then grilled some just-caught-Peacock Bass with a sort of fruit chutney made with passion fruit, watermelon, and a host of other straight-from-the-jungle-sweets. Both dishes, along with Peacock and piranha grilled in the local flavor, were unreal. The gourmet indulgences continued two days later when Chef prepared a seven-course meal for our beach dinner.
Yep.
You read that right.
Seven-courses.
And all were cooked right then and there on the spot.
The highlights of these were the duck breast with mushroom and the orange chocolate crepes with a raspberry sauce.
Yeah.
That's how we eat here at Capt Peacock Yachts & Expeditions.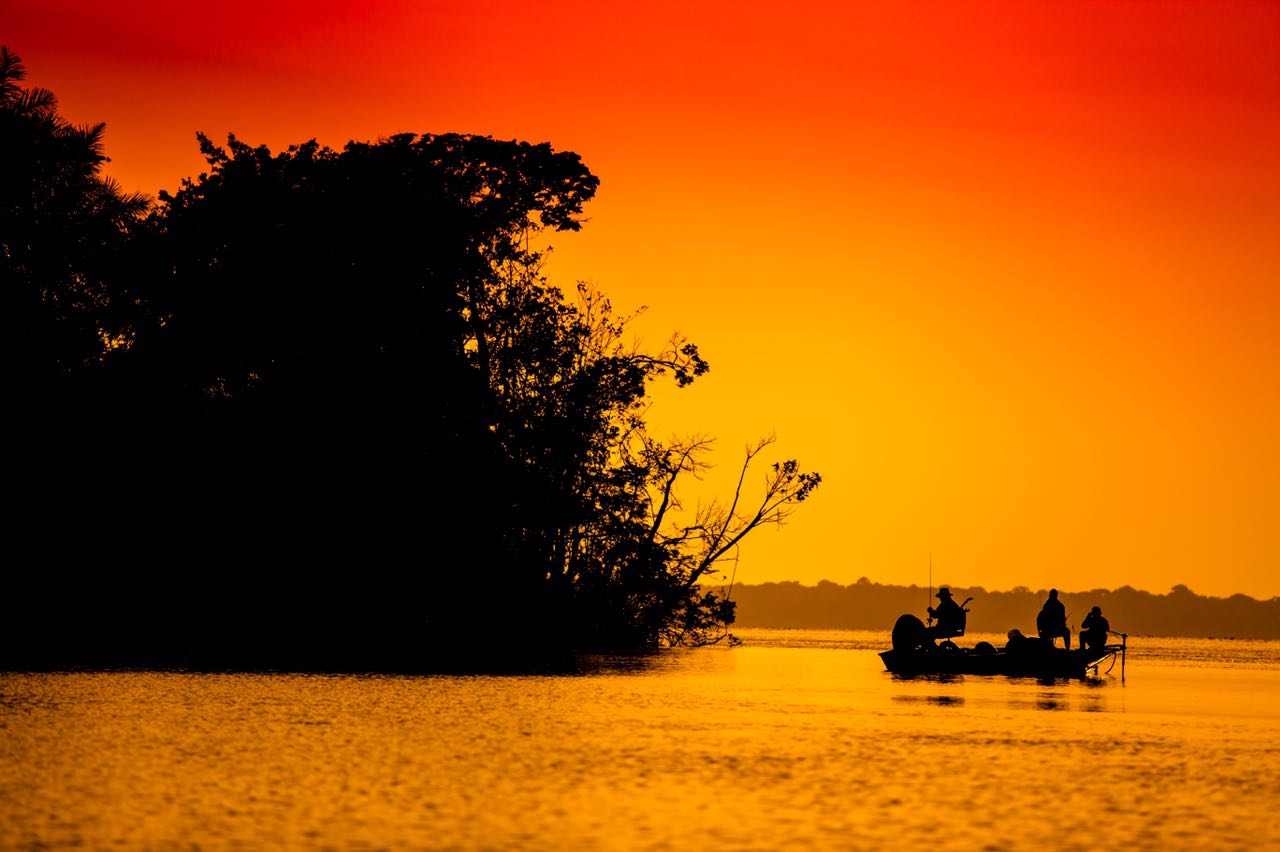 All of this and more was captured by our top photographers and videographers as we were joined by Ricardo Sassaki and Aldo Lopes. The video and still photographs these gentlemen captured are nothing short of works of art as you can see in this report!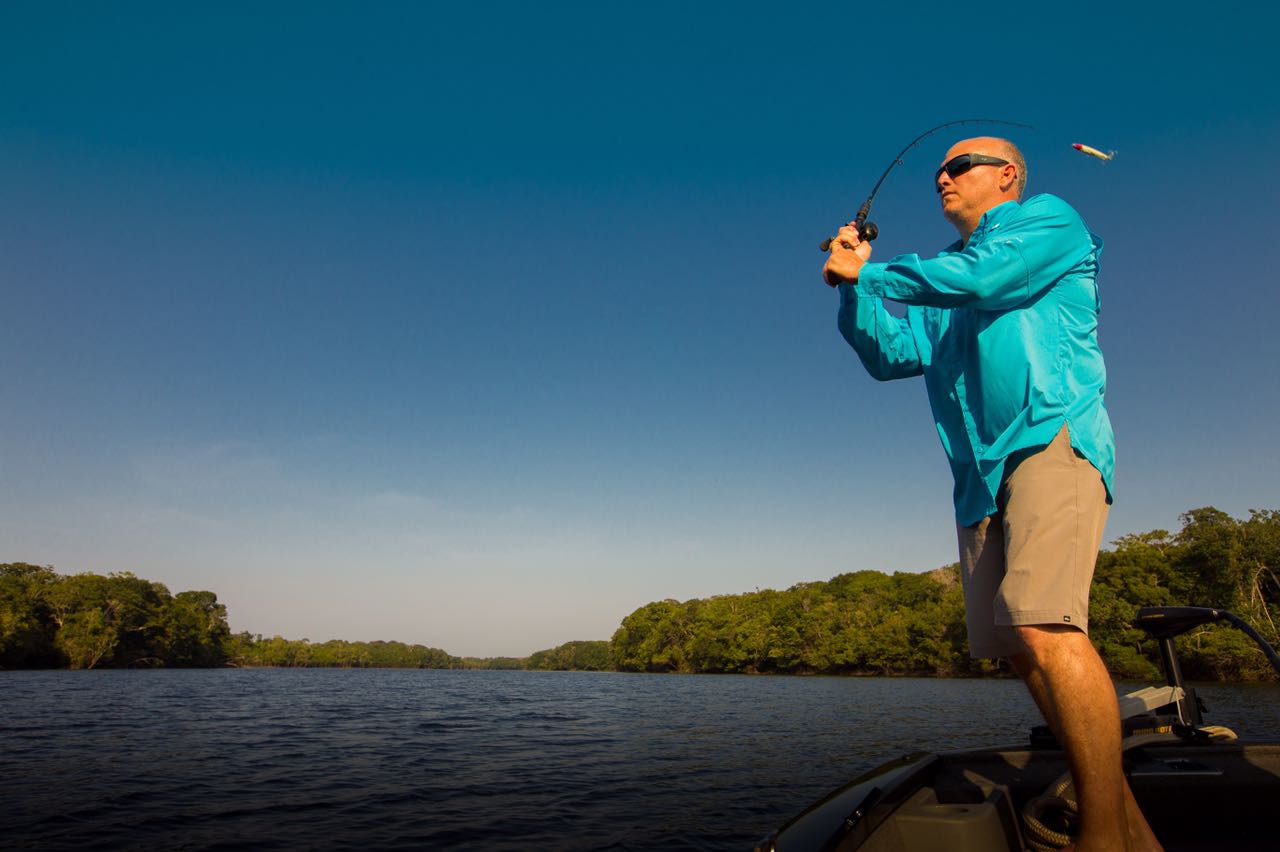 I can't wait to show more of them to you.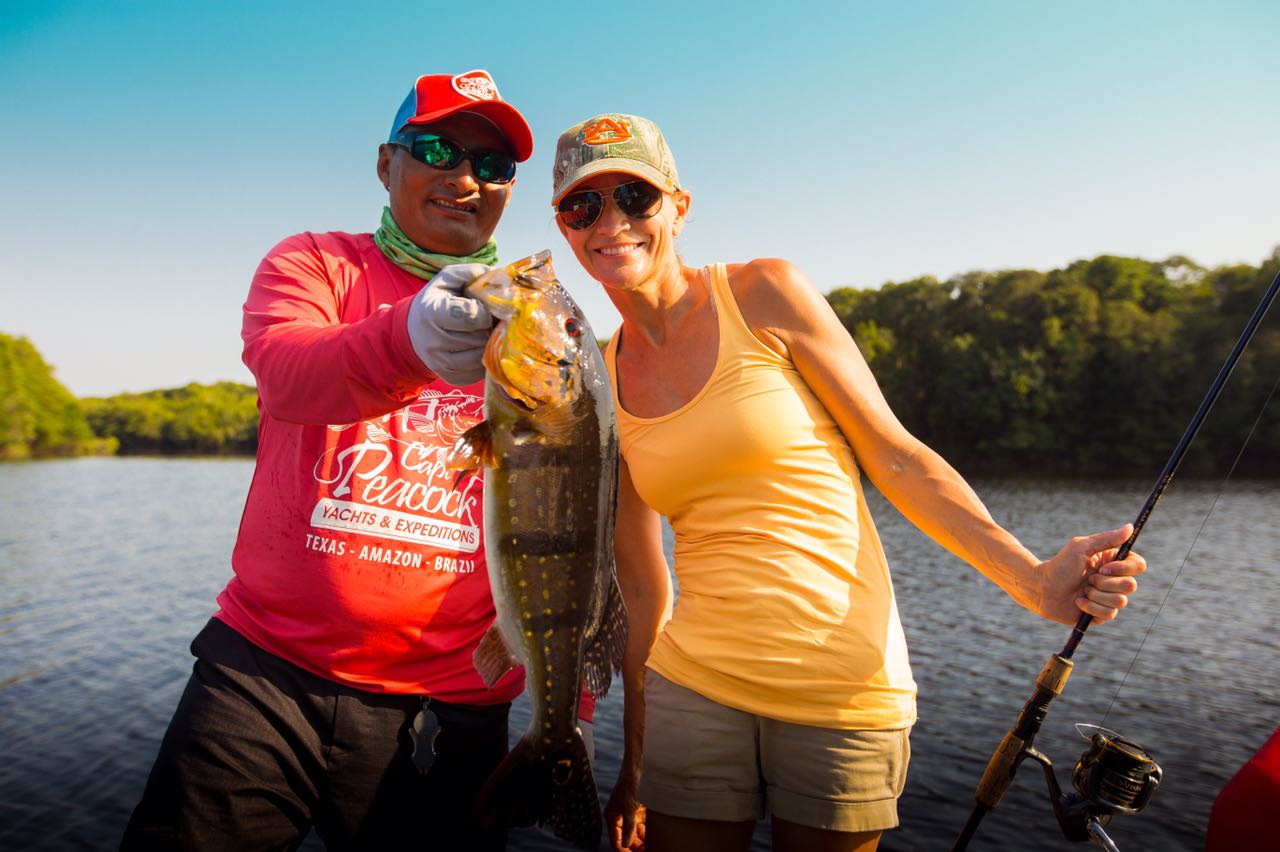 Fishing this week was great with our 22 guests landing a total of 1,288 Peacock Bass and countless other species including catfish, barracuda, dogfish, and piranha. And while my guest Mark Laehn catching a 20 pound Peacock Bass was great, I've gotta say that the most interesting catch was landed by Butch.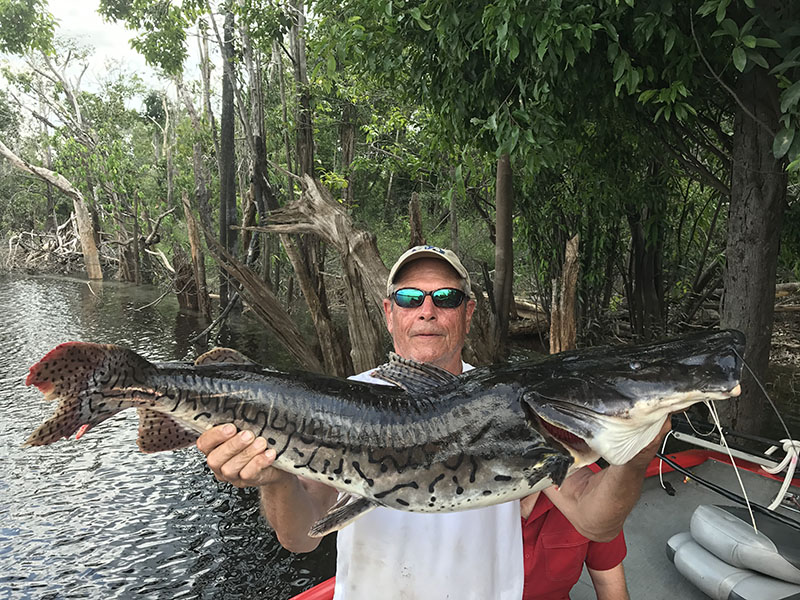 Butch was trolling for Peacock when something HUGE tore into his jig. He jerked back and reeled but the monster spun out most of his line. So much in fact that his guide had to put the boat in reverse just to keep up. It turned out to be a monster catfish that weighed 28 pounds. I've never heard of a catfish being caught while trolling.
Have you?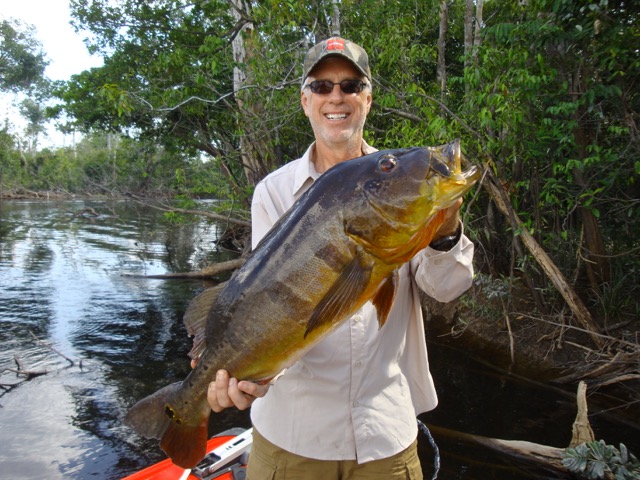 Of the 1,288 Peacock landed this week a very impressive 1,259 weighed just under 10 pounds, seven weighed right at 10 pounds, two weighed 11, eight weighed 12, two weighed 13, three tipped the scales at 14 pounds, one weighed 15, three weighed 16, there was one 17, one 18, and one landed by Mark that weighed 20 pounds! Mark said of his catch and trip, "I had a great experience and trip of a lifetime!"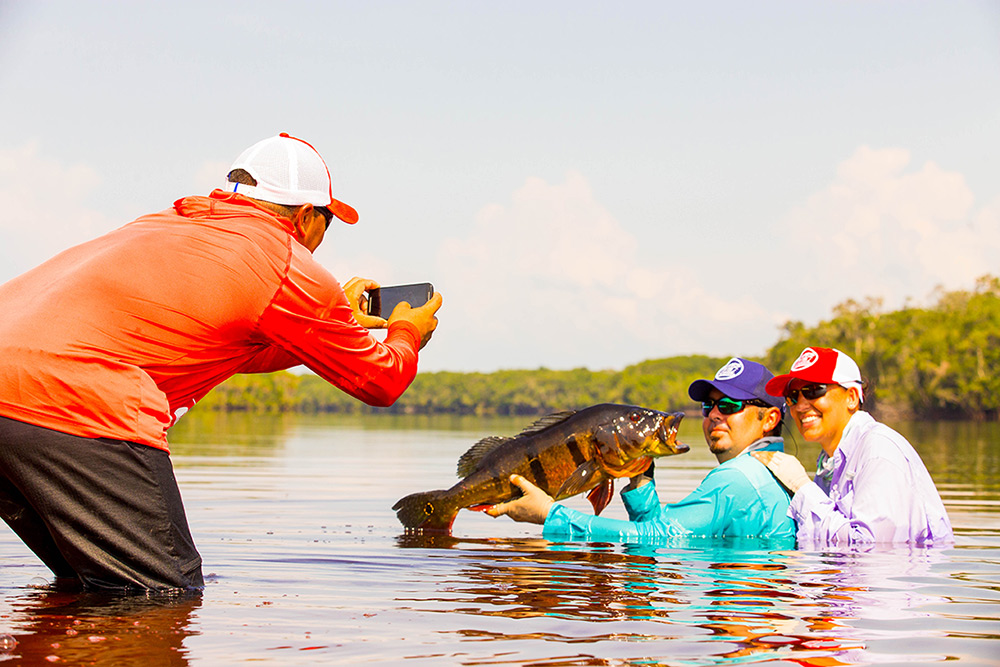 Mark's absolutely right.
We promise and deliver our guests nothing short of the Trip of a Lifetime.
And it's one you should experience soon.
I know this because I know Amazônia.
I'm Capt Peacock.
A vida é melhor vivida na Amazônia.