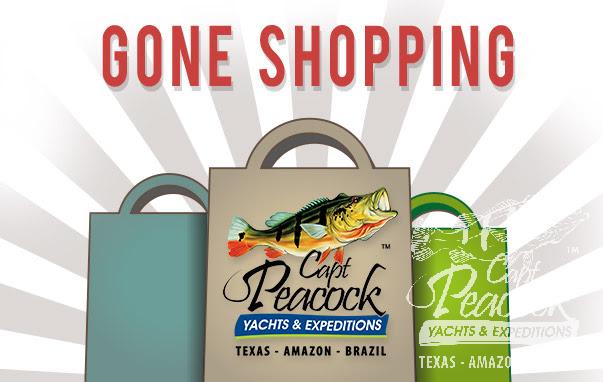 Capt. Peacock Yachts & Expeditions is pleased to announce the opening of its new Online Market.
Through this porthole, guests and clients will be able to purchase a plethora of goods and services ranging from fish replicas to First Class airfare.
And that's just the beginning.
Capt. Peacock President Leonardo Leao promises, "In the future our Online Market will carry all necessitates for travel to Brazil's Amazon; fishing shirts, t-shirts, buffs, hats, lure kits, luggage tags – all designed specifically for Amazonia and thoroughly tested by me and my crew in the field – and a host of extra services such as Visa Expediter, cancellation protection voucher, extra tours in Manaus, and extra night hotel and transfers, combining trips to Argentina and/or Rio." Leao explains that those items will be available when the Online Market Phase 2 launches in the months to come.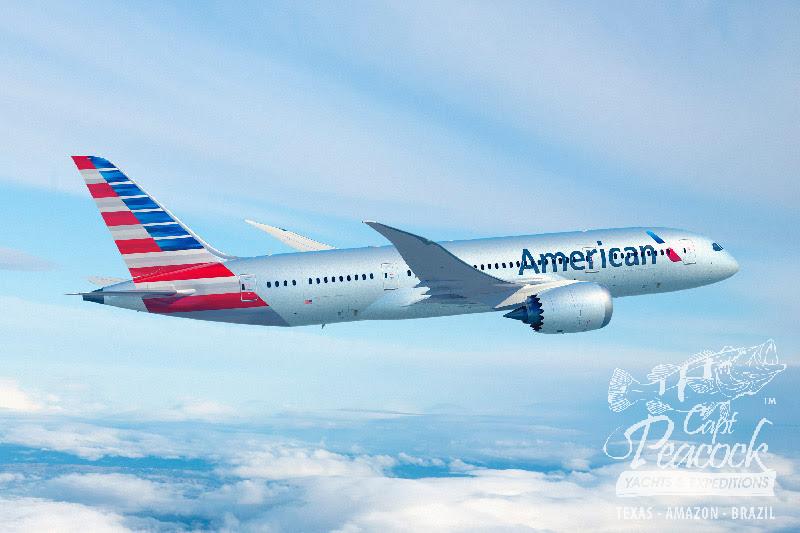 "We decided to start the Online Market services. Capt. Peacock has always been about providing our customers with the best of all, that's how we decided to roll out the Market."
Through the company's exclusive arrangements with American Airlines, Capt. Peacock guarantees the best deals on airfare from anywhere in the country to Manaus, Brazil. Guests planning the Trip of a Lifetime can start by entering a few details at the secure portal HERE.
But don't let the filling out of online forms dissuade you from thinking that a computer will be handling all your travel arrangements.
"Absolutely not!" Leao assures.  "Booking through the Online Market is just an easier way for guests to provide us with the details we need to book their' flights. Guests will still receive the same personalized service as if they had given us their travel information over the phone…And we're still happy to handle travel arrangements that way if guests prefer. We've just found through our decade plus in this industry that most people find it easier to send us information via computer.  All we've done is make that process even easier."
Quoting your trip to Brazil takes only 5 easy steps, and can be done securely HERE.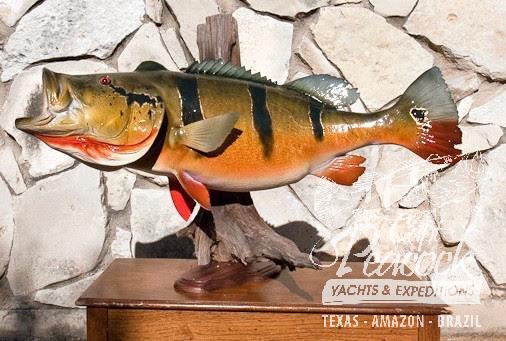 And that same ease applies to ordering a Peacock Bass replica.
Or replica of any of the Amazon's major game fish.
This service came about as the result of pure demand…and several bad fish mounts. "There is nothing worse than getting a bad fish replica," Capt. Peacock Media & Marketing Manager Gayne C. Young explains.  "And I've seen some really, really bad ones.  Mounts done by taxidermists that have never been to the Amazon and have no idea what these fish truly look like.  Mounts that look like they got the patterns off of Wikipedia or some other site online."
Because of this, the company has teamed with a group of taxidermists that have visited the Amazon with Capt Peacock numerous times over.  During these adventures, these artisans took molds, hundreds if not thousands of photographs, weighed and measured countless species, and in general did all that could to insure that the replicas they craft in their studios back in the US mirror the fish taken on the Rio Negro.
"We were very selective in who we chose to work with," Young continues. "And the artists we've chosen are just that – artists.  They craft the finest replicas I – and our guides, guys that have been around these fish all their lives – have ever seen."
Ordering a replica of your or your loved one's or the World Record Peacock Bass or other Amazonian is easy, takes only a few minutes, and can be done securely HERE.
An Online Market that offers the best in service and products is a Capt. Peacock exclusive and just part of what the company promises will be the Trip of a Lifetime.