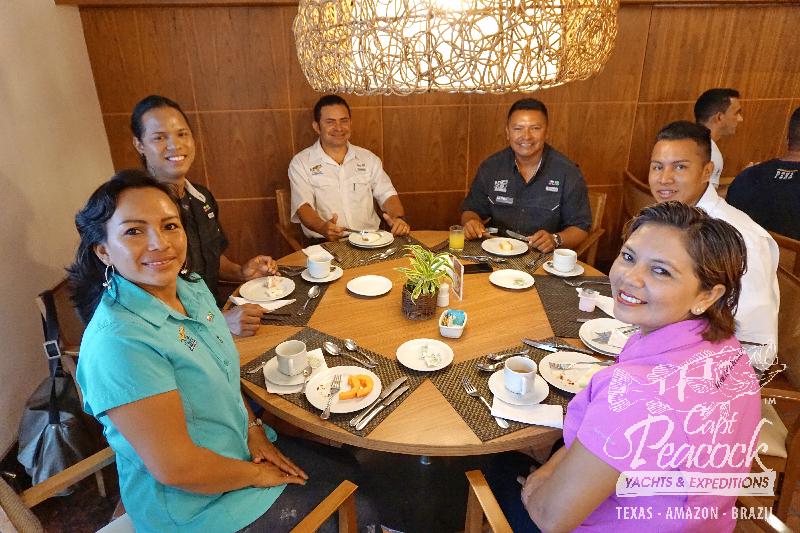 The Capt. Peacock family recently came together to review their 12 years of success, to look to the future, and to give back to the community. The event began at Caesar Business Hotel in Manaus, Brazil on March 14. Twenty members of the Capt. Peacock Yachts & Expedition team gathered to celebrate the successful 2016 fishing season and to award those who helped make it such a success.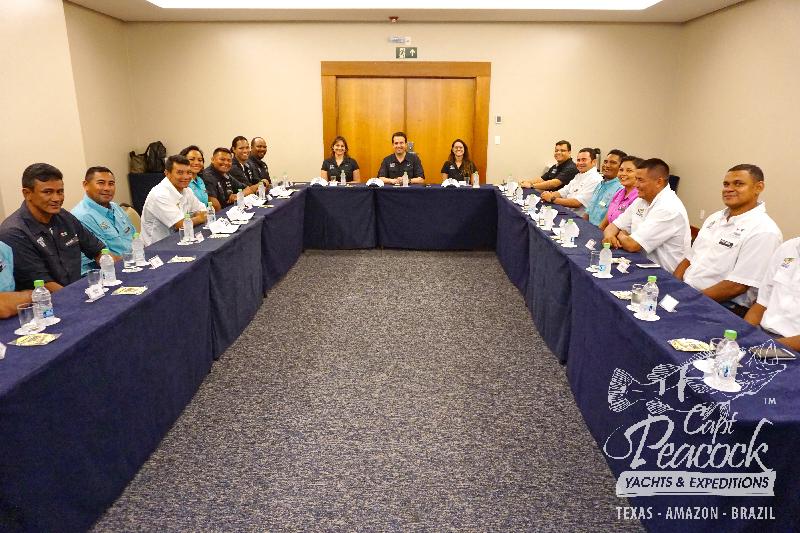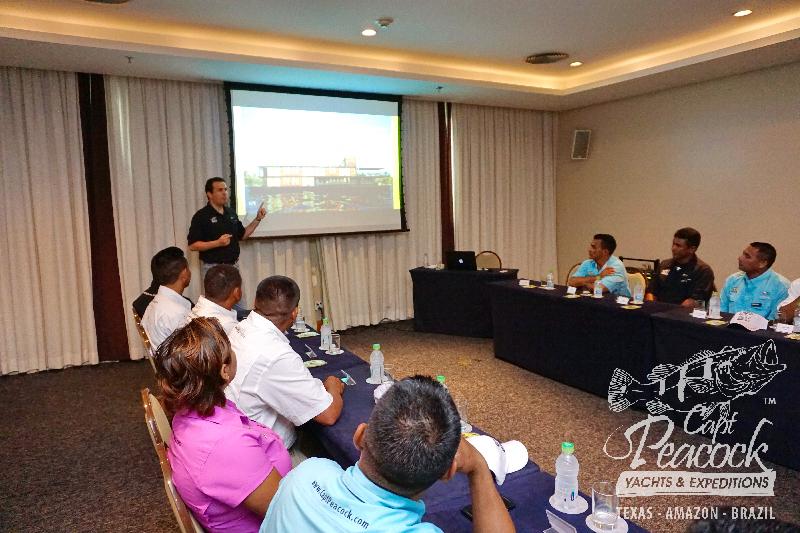 Each member of the team was awarded their yearly bonus and the gift of a Samsung Galaxy tablet inscribed with the assurance, "You are part of our achievement." Following, Director of Operations Sheldon Scotland was presented with the award for Associate of the Year as voted by a majority of the team earlier in the week. The award ceremony was followed by a presentation that outlined the company's vision, mission, and values and explored where it would be heading in the next two years in terms of concept, investments, and new services and itinerary.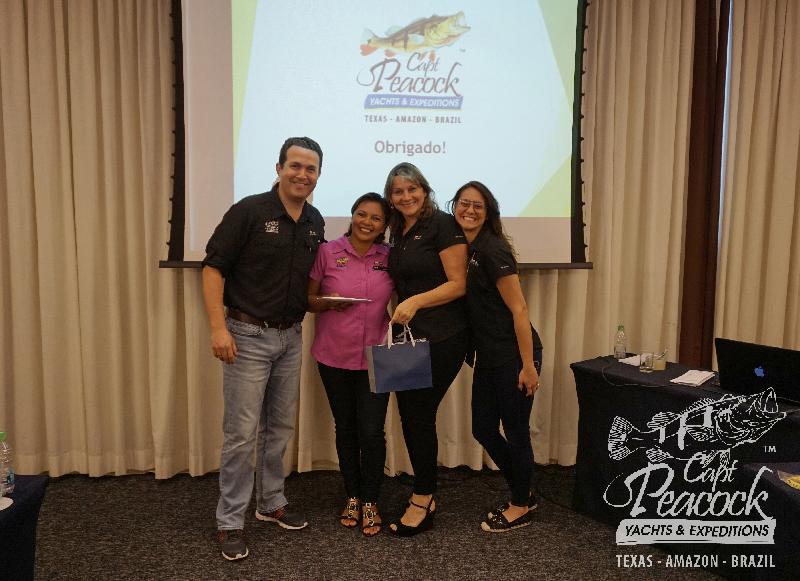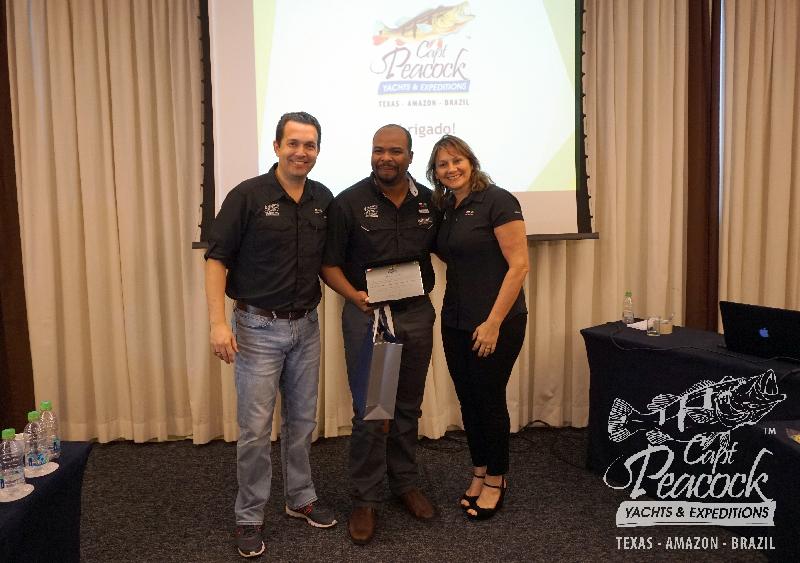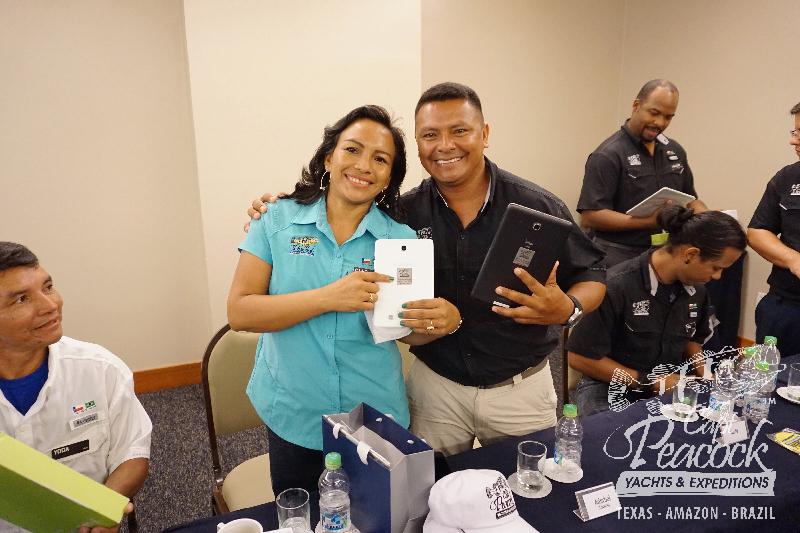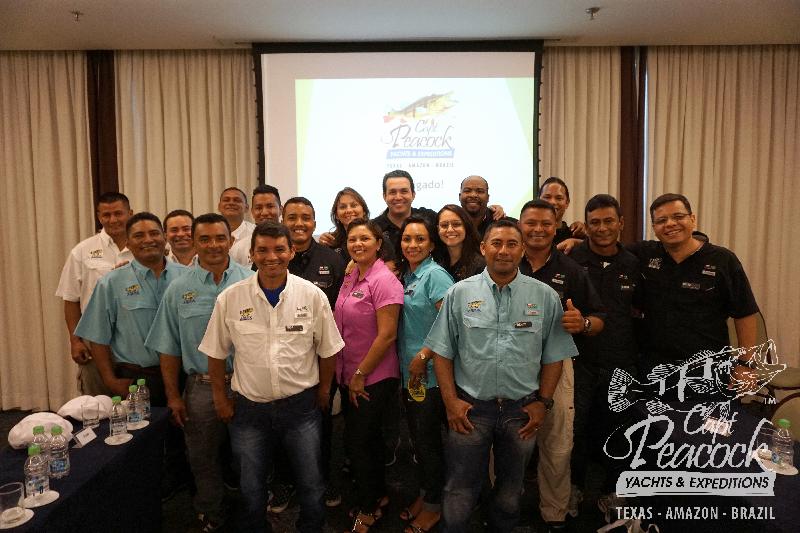 Lunch was a leisurely affair held at the team's favorite traditional Brazilian steakhouse and one most guests of Capt. Peacock well recognize, Buffalo. From there, the team ventured to the D. Waldeniza Home to distribute gifts and necessary staples. The D. Waldeniza Home serves the needs of 66 children ranging from newborn to 18 years of age and is dependent on help from organizations such as Capt. Peacock. Bringing needed supplies and gifts continued when the group visited Dr. Thomas' nursing home. This home serves the needs of 109 retirees and, as with the D. Waldeniza Home, depends on donations of materials and time to serve those that it does. The conference and day of giving concluded with those in attendance thankful for the day at hand and excited about Capt. Peacock's forthcoming season of new itineraries and expanded amenities aboard the brand-new Rio Negro Queen.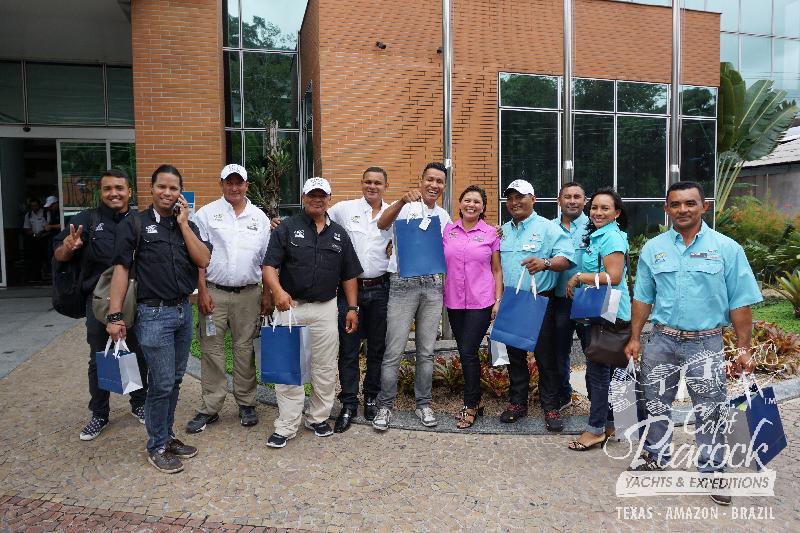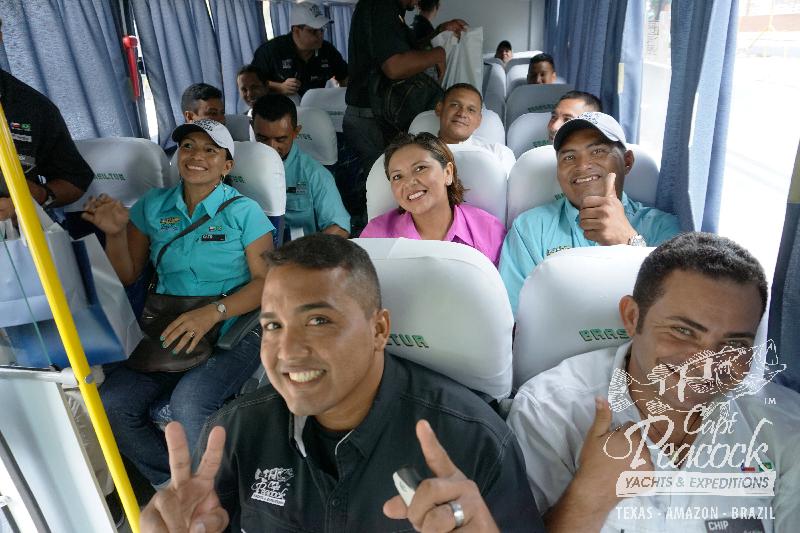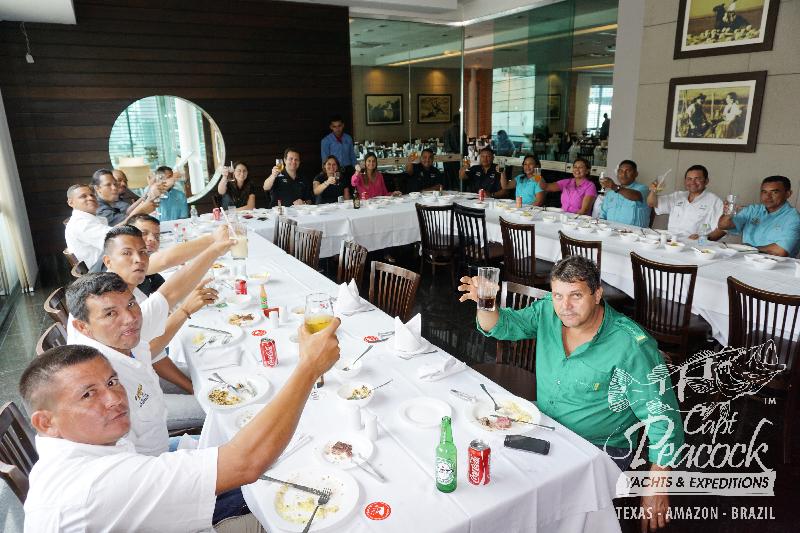 Those in attendance were:
President                                               Leonardo Leao
Partner                                                   Ana Eliza
Director of Operations                        Sheldon Scotland
Office Manager – Brazil                      Célio Menezes
Office Assistant – U.S.                        Ana Flavia
Designer & Art Manager                    Sergey Vargas
Chef                                                        Saulo "Saul" Ferreira
Chef Assistant                                      Bruno "Well" Marques
Chief of Maintenance                         Edinaldo Mestrinho
Head Waiter                                        Raimundo "Chip" da Silva
Waiter                                                   Felipe "Dale" Pinheiro
Chief Maid                                           Cleo Miranda
Chief Maid                                           Jane "Jan" Cesário
Chief Guide                                         Aderbal "Catfish" Santos
Sub Chief of Guide                            Jailson "Yoda" Tavares
Guides
Gecival "Blacky" Garcia
Francival "Frenchie" Monteiro
Aldeni "Nacho" Fonseca
Messias "Pancho" Ugarte
Julio "Champ" Mendes
Those not in attendance:
Media & Marketing Manager       Gayne C. Young
Guide                                                 Waldeli "Bob" Monteiro