Continuing its a long tradition of charitable and philanthropic endeavors, Capt. Peacock for participated in the Humphrey & Associates Broken Clay in Lewisville, Texas on September 25.
Actually, Capt. Peacock wasn't there but Capt. Peacock Yachts & Expeditions owner Leonardo Leao was.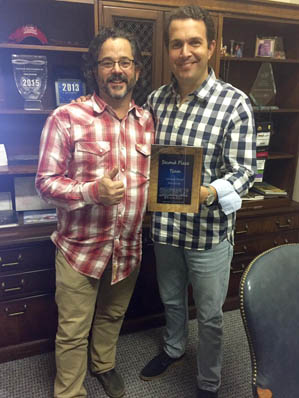 Leonardo said of the event, "Ever since the formation of Capt. Peacock, it is been important to me to give back to, not only the Amazon and the people that reside there through our MARIA program but also to, Texas where our offices are located. We are a Texas entity and give like proud Texans do!"
And despite this being Leonardo's first time behind a shotgun, the Capt. Peacock team came in second.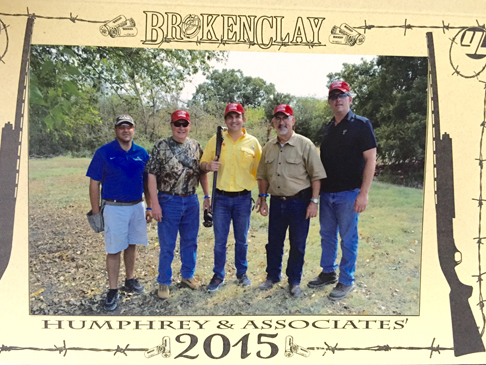 The Capt. Peacock team consisted of Leonardo Leao (owner of Capt. Peacock), Curtis Hamilton (Senior VP at BBVA Compass), Jeff Miller (Love Field Modernization Program – Construction Director), David Niederer (Owner of Fossil Point Shooting), and Chris Warren (Business Administrator).
In addition to giving through participation, Capt. Peacock also donated two all-inclusive Amazon fishing trips for Broken Clay's auction.
Following the event, Leonardo stated, "I actually hit some clays! I'm so excited and can't wait to participate next year and to continue to support Humphrey & Associates Broken Clay!"
About:
The Broken Clay is an annual sporting clay event directed by Humphrey & Associates, Inc., yet so much more. The Broken Clay is not only shotguns and shells, but also a Texas-flavored fusion of fundraising, laughter, building relationships, business associate entertainment, a plethora of fun, and an open Christian fellowship. Beginning as nothing more than a hunch and whim in 2005, the event has grown to include nearly 500 participants firing approximately 50,000 shotgun shells as well as vehicle raffles, delicious meals prepared by Ted Turner's Vermejo Park Ranch Executive Chef, the often discussed helicopter Ball Drop and most recently the Ingersoll Rand "Stress Ball Accelerator Cannon". Last year The Broken Clay raised over $100,000 for the Young Life Ministry across North Texas (including but not limited to clubs in Dallas, Fort Worth, Denton, Argyle, Saginaw, and Tyler). The most important investment you can make is investing in our children. The future depends on it!