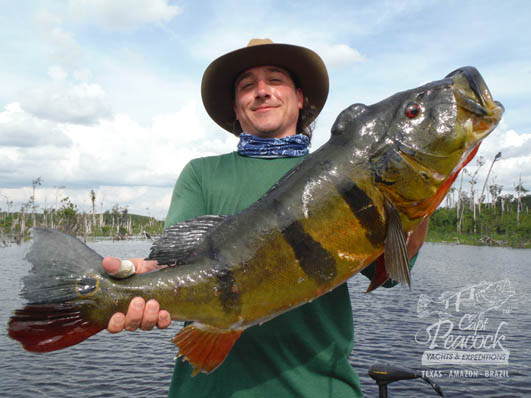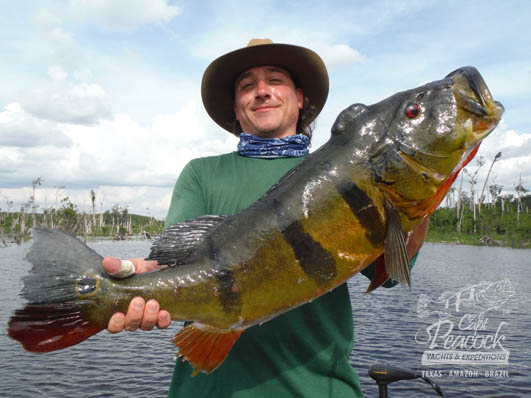 All good things must come to an end and so too does the fishing season here in the Amazon.
It's been a great season but I'm ready to hit the port in Manaus. There, I'll drop my 125 foot luxury yacht for a complete cleaning and overhaul and indulge a few "shore activities."
The last three weeks have been a fantastic time and the main reason I'm slow to post my report.
What? It's hard to get motivated to write when the fishing's so good.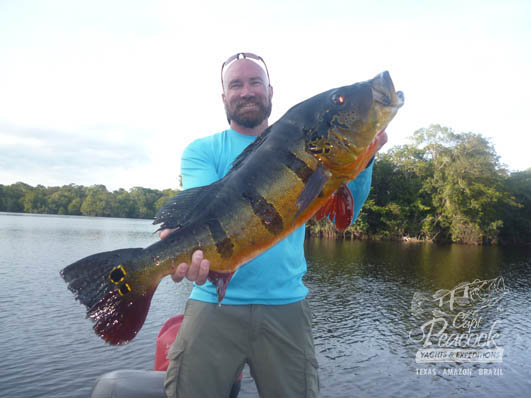 Feb 5 – 13, 2015
Bob Gregory, his wife, and their associate team from Texas Disposal in Austin booked the entire boat for this week. Although they had a great time, it unfortunately rained quite a bit. Thus, the fishing suffered. But they didn't.
They had a great time and even unanimously voted this week "Their best ever!"
Glad to be a part of that.
Oh, and it should be noted that they booked this trip at the Dallas Safari Club 2014 convention.
Feb 12 – 20, 2015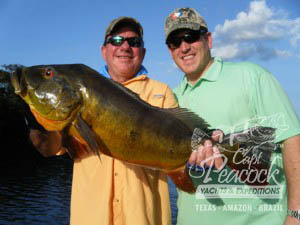 This is the week DSC Members Gayne C. Young and Ben Kimmel were here.
Not mentioned in their report however is the fact that there were six fish landed this week that weighed over 20 pounds (None caught by Gayne or Ben however!)
Feb 19 – 27, 2015
Talk about a world voyage.
This week we had guests from Michigan, Los Angeles, South Africa, London… All had a great time drinking, eating, partying, drinking, eating, and yes, fishing.
They enjoyed themselves so much I'm pretty sure all will be back.
I know this because I know Amazônia.